"You do not have to, you do not have to, but you have to succeed."


This Napoleonic sentence expresses very well this exaltation of the will which made it possible to conquer Europe and to rebuild France after the revolutionary period.
Napoleon I was the master of time and space, the man of circumstances who knows how to reduce to the maximum the part of chance, the man of infinite possibilities whose perspective disturbs the ordinary order of things as so
historians rightly say of this epic moment.
If the excess of his dreams has finally lost him, he remains an exceptional model of will.
She owes her the birth of modern France.


These Imperial Days, in the presence of the most eminent specialists of this period, are a just return.
They consecrate the status of Nice as an imperial city.
This crown is not usurped.
Bonaparte stayed here three times, and in particular this March 27, 1796 shortly before covering himself with glory during the 1st campaign of Italy.
Nice was the preface to a military destiny worthy of Alexander the Great.
A few decades later, another rendezvous with history took place.
A major rendezvous since Nice became French on this occasion.


In 2010, we celebrated with splendor the 150 years of the attachment of our county to France.
This adherence to the Second Empire gave a decisive boost to the rise of the Côte d'Azur.
Thanks to Napoleon III and the audacity of his foreign policy, the people of Nice became Frenchmen.

They will never forget it.

 

Friday 20 October

Opening - CUM - 17H45


Opening by Christian Estrosi, Mayor of Nice, President of the Metropole, President Delegate of the Provence-Alpes-Côte d'Azur Region

 

Opening of debates - CUM - 18H


An interview with Patrice Gueniffey, historian, director of studies at EHESS (School of Higher Studies in Social Sciences), around his last book, Napoleon and de Gaulle, two French heroes (Ed. Perrin), moderated by Patrice Zehr
, journalist in La Principauté


All the debates of this program will be followed by a signing session

 

Saturday 21 October

Plaque unveiling ceremonies - Rue Bonaparte, Alexandre Mari and Saint-François - 10:30 am to 12:00 pm

Meeting at 10.30 am at the Maison des associations, place Garibaldi


Official unveiling of the plaques in the streets of Nice where the presence of the emperors Napoleon I and Napoleon III is attested.


Presence of extras in costumes of imperial age and of the Municipal Music of the Fire-fighters.

 

Projection-debate - Cinémathèque de Nice - 14H


Screening of the film "Austerlitz" (1960) by Abel Gance, followed by a debate with David Chanteranne, historian, art historian, graduate of the University of Paris-Sorbonne, editor-in-chief of the Revue du Souvenir Napoléonien


Subscriber card: 2,50 €


Student and school: 2 €


Normal price for one session: 3 €


More information: 04 92 04 06 66

 

Round Table "Nice and the Empires" - CUM - 14:15 to 15:45


Hosted by Martine Gasquet, historian and writer


Speakers:


Ralph Schor, Historian


Henri Courrière, historian


Didier Van Cauwelaert, writer


Martine Arrigo-Schwartz, historian


Alexandre Gourdon, Historian

 

Recital "Napoleon and Russia" - CUM - 16h to 16h45


By virtuoso pianist Mikhail Rudy


Tchaikovsky: Seasons extracted;


Glinka: Nocturne The Separation;


Oginsky: Polish;


Mussorgsky: Pictures of an exhibition

 

Round table "Empires and Franco-Russian relations" - CUM - 16:45 to 18:00


hosted by Patrice Zehr, journalist in La Principauté


Speakers:


HE Mr Alexandre Orlov,


Ambassador of Russia to France


Vladimir Fyodorovsky, writer, historian

 

Reading "The Emperor of the Kings" - CUM - 6 pm to 6.45 pm


Reading passages of Volume 3 of the biography of Napoleon 1st (R. Laffont) by Max Gallo by the actor Christophe Malavoy

 

Spectacle "What a novel that his life!
- Palais de la Méditerranée at 8.30 pm


Historical and musical show, created by the Napoleonic Souvenir Delegation of Nice and the Alpes-Maritimes.


Texts are read by 4 reciters, interspersed with songs performed by 37 choristers and 4 soloists (2 sopranos and 2 baritones), musical arias (Catel, Méhul, Paisiello ...) played with mandolin and synthesizer and military marches interpreted
fife and drum by musicians.


Free admission, limited seating available.

 

Sunday 22 October

Round table "Women and empires" - CUM - 11 am to 12.30 pm


Hosted by Patrice Zehr, journalist in La Principauté


Speakers:


Pierre Branda, historian, director of the Heritage section of the Fondation Napoléon


Patrick de Carolis, journalist, writer, member of the Institut Jean des Cars, historian, writer


Jean-Paul Bled, historian, writer

 

Round Table "The French Empires and Art" - CUM - 14h30 to 16h


Hosted by Bernard Persia, journalist


Speakers:


Olivier Bellamy, writer, journalist,


Jean-Pierre Guén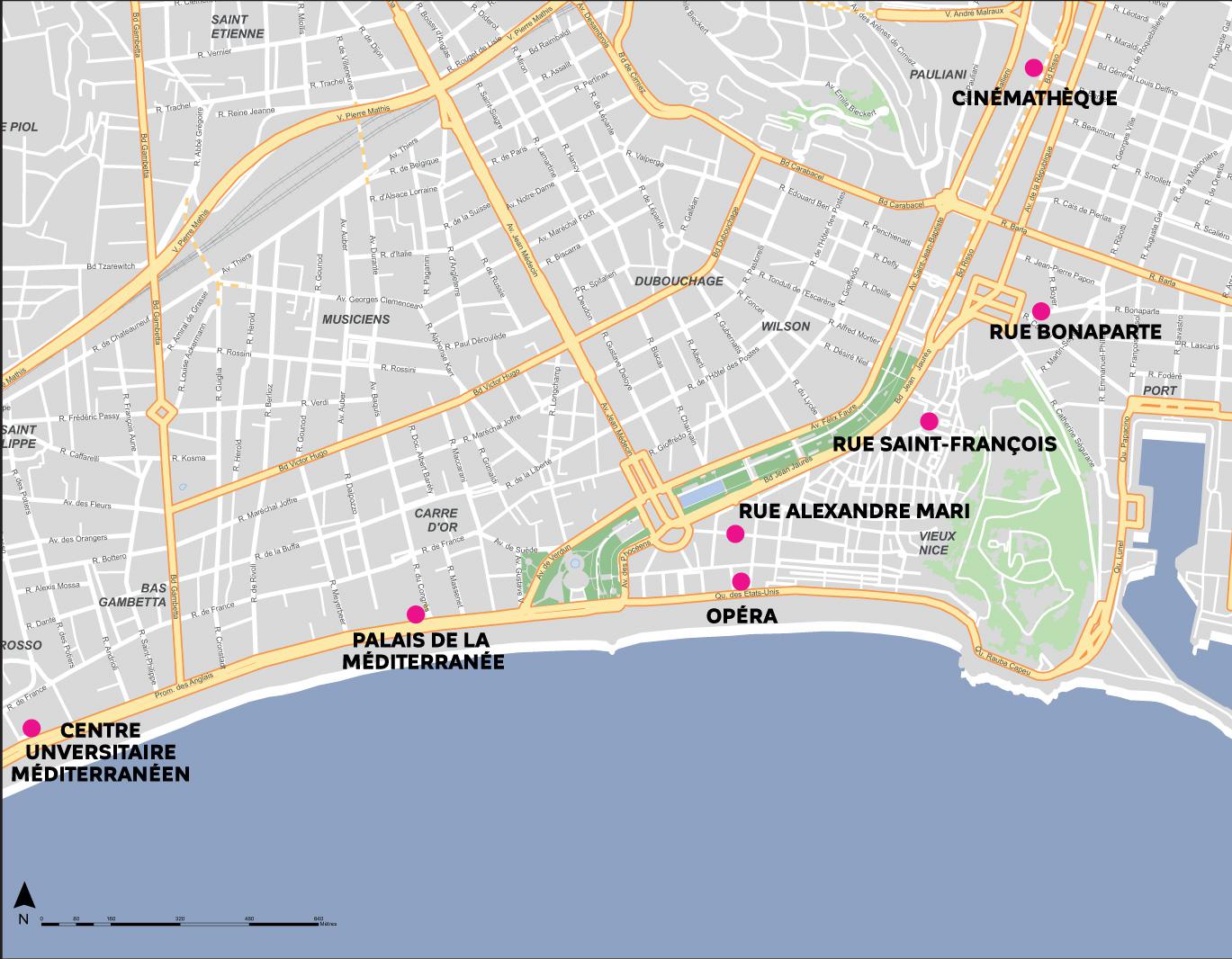 Adresse
CUM 65, promenade des Anglais - Palais de la Méditerranée 13, promenade des Anglais - Opéra de Nice 4/6, rue Saint-François de Paule - Cinémathèque 3, Esplanade Kennedy